WELCOME HOME, JOHNNY
CAST & CREW BIOGRAPHIES
Ethan Drinkwine
Robby Moran
Ethan is very excited to make his onstage debut at The Wood Theater. He has been in several shows and cabarets all over Upstate New York. His most notable works include Brightstar(Mayor Dobbs), I Love You Because(NYC Man) and Spring Awakening(Otto). Next for Ethan is "Solstice" as Henry Darling here at The Wood in May! Ethan hopes to continue his acting career and branch out into all kinds of entertainment!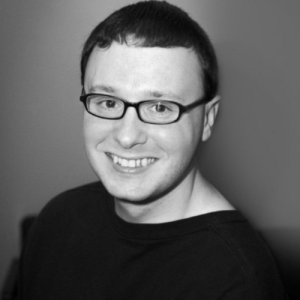 Russell Roberts
Patty Moran
Russell Roberts has appeared in many productions, and through all mediums, including of course, theatre; his humble roots. You may have recently seen him in JUMP, at Albany Civic, as Hopkins, or in Classic Theater Guild's production of Enter Laughing, as Marvin. His work in front of the camera lens includes portraying a version of David Swanson, in Creative Action Unlimited's Voices For Peace, and commercials, including projects for the State Division of Human Rights, and Hannaford. Russell studied TV-Video Production/Broadcast Journalism at SUNY Plattsburgh, graduating with a Bachelor of Arts. He would like to thank his family, the very-talented cast, and the amazing crew, for giving him the opportunity to make his debut on the Woods Theater stage!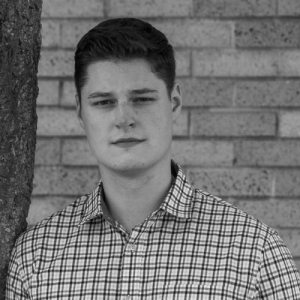 Keaton Poore is thrilled to be workshopping this incredible new play! He has appeared in 24 performances with Consortium Actors, most notably Harvey (Elwood P. Dowd), Moon Over Buffalo (Paul), The Addams Family (Lucas Beineke), William Shakespeare's Land of the Dead (Dr. John Dee), Guys and Dolls (Benny Southstreet), and School of Rock (Ned Schneebly). Other performances include The Lifespan of a Fact (Jim Fingal), Carrie (Tommy Ross), The Drowsy Chaperone (George), Godspell (John the Baptist / Judas), and Into the Woods (The Baker). Outside of acting, Keaton is a pianist, drummer, singer, and jazz/funk composer. Keaton currently teaches Elementary General Music and Chorus and at Chango Elementary School, Shenendehowa CSD.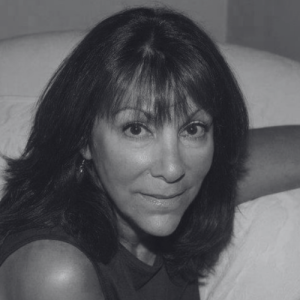 Toni Anderson-Sommo
Mary Moran
Toni Anderson-Sommo is pleased to be part of the staging of this production of Welcome Home Johnny. She has directed and acted in local productions for theaters in Saratoga Springs, Glens Falls and the Albany and Schenectady areas, as well as doing voice overs for radio commercials and acting in independent films.  She wrote and directed her original playU R Here, produced by The Charles R. Wood Theater, in 2018, as well. Anderson-Sommo is recently retired from the Hudson Falls School District and is currently employed by SUNY Adirondack, where she teaches creative writing, Saratoga Springs Publishing as an editor and SUNY Cortland as a Student Teacher Advisor.  She is eternally grateful for the support of the most patient man on earth, her husband, Phil, and to Bob and Jarel, who have allowed to her to be part of this endeavor.  A special thank you to Emily and The Charles R. Wood Theater for the vision to workshop this poignant and relevant work, and my dear friend, "Johnny" for being the inspiration for this script.
Richard Lounello
John Moran
Recent performances : Carlos in In Darfur (WAM Theatre/Shakespeare & Co.), Kenny in Laughter On The 23rd Floor (Oldcastle Theatre), Toddy Koovitz in Take Me Out (Capital Repertory), Marc in  M. Butterfly (Capital Rep), Biff in Death Of A Salesman, Vito Pignoli in It Had To Be You  (Theater Barn), Mitch Albom in Tuesday's With Morrie (Curtain Call), Alan in The Boys In The Band (Chandler Theater for the Arts). FILM: Lead roles A Mother's Revenge, 4th Man Out, A Prince For Christmas and the soon to be released The Call Of Duty: Hill 400. TELEVISION: Curb Your Enthusiasm, BULL, The Sopranos, Saturday Night Live and the Emmy nominated Prohibition Story: Legs Diamond playing Legs Diamond. Also a writer and director of several short films the latest LifeQuest just completed and being pitched as a tv pilot.
Logan Haynes
Johnny Moran
Logan is very excited to be a part of this work shop and help bring this powerful story to life while working with such a talented cast. Logan's prior works include "Radium Girls" as Arthur Roeder and "Young Frankenstein" as Dr. Fredrick Frankenstein with Glens Falls Community Theater. He has also worked with Homemade Theater where he recently took part in "She Loves Me" as Georg Nowack as well as "The Last Five Years" playing Jamie. Special thanks to all my friends and family who continue to support not just me but all of local theater in general. Enjoy the show
Haley Beauregard is excited to return to the theatre as Donna in Welcome Home, Johnny. After graduating from SUNY Fredonia with a BFA In Acting, she transitioned from theatre to a focus on film and voiceover work. Most recently she has appeared as Freya Weisz in the film The Dragons and as the voice of Opal in EA's multiplayer video game Knockout City. She is currently in preproduction for her own short film, I Heard the Dead Cry, which is scheduled to shoot this year in Atlanta.
JAREL DAVIDOW (Director) has been the Artistic Director of Lake George Dinner Theatre since 2018. There he has directed ALMOST, MAINE, THE GREAT KOOSHOG LAKE HOLLIS MCCAULEY FISHING DERBY, JERRY FINNEGAN'S SISTER, THE LONG WEEKEND, THE HOUND OF THE BASKERVILLES, LUNCH WITH MRS. BASKIN, BUYER & CELLAR and FIRST NIGHT. Other directing credits include several off-Broadway one-act play festivals and THE COMEDY OF ERRORS in Central Park. Locally, he has directed shows for SUNY Adirondack, Curtain Call Theater and Art in the Public Eye. As an actor, he has been seen in LGDT's THE LOVE LIST, MOONLIGHT & MAGNOLIAS, THE COMPLETE WORKS OF SHAKESPEARE and LAST OF THE RED HOT LOVERS. He has also been seen in regional theaters around the country as well as several appearances at The Edinburgh Fringe Festival. He has an MFA from The Actors Studio Drama School and is a lifetime member of The Actors Studio.