Board of Directors
Douglas Thorn, President
Greg Chanese, Vice President
Alina Kindron, Treasurer
Lynn Zachar, Secretary
Frank Cappabianca
Susan Ford
Zander Frost
Melissa LaFiura
Tom O'Neill
Directors Emeritus
Lori Baldwin
David Deeb
Kimberly J. Filion
Mark Frost
Rick Fuller
Elizabeth Gambee Osborne
Tom Hoy
Paul McPhillips
Matthew Meachem
Debra Ann Meier
Ed Moore
Jesse Tyree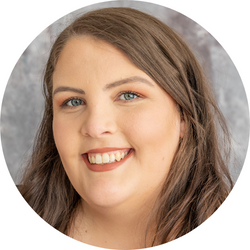 EXECUTIVE DIRECTOR
Emily Murphy
Emily Murphy began as Executive Director at the Charles R. Wood Theater in March of 2017. Emily holds an MA in Arts Administration from Castleton University, a BA in Rhetoric & Communication with a minor in Theatre from the University at Albany, as well as an AA in Liberal Arts: Humanities & Social Sciences from SUNY Adirondack. After graduating with her BA in December of 2014, Emily traveled to San Isidro, Costa Rica where she worked with a circus arts group, Circo Fantastico, travelling village to village by van to teach theater to at-risk children. It was in the small, 500 person village of Longo Mai that Emily realized that her passion for theater and the performing arts was something she needed to maintain and share with others.
Upon returning home, Emily began her graduate studies and accepted a position as Box Office Manager and Administrative Intern at The Lake Theatre where she spent two seasons. Emily is honored and thrilled to be now be leading the growth of a venue she has loved and learned from for many years.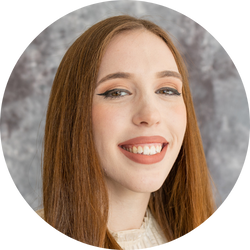 BOX OFFICE MANAGER
Shelley Fairbanks
Shelley Fairbanks graduated from SUNY Empire State College with a BA in the Arts with a concentration in Arts Management in the fall of 2016. Her studies focused on the nonprofit arts sector with the hopes of having a career in a community based organization. Shelley's love of the performing arts began in high school where she was a member of the Granville High School drama club for four years and has continued to participate in numerous community theatre productions. Shelley has also received an education in the fine arts.
In her free time she enjoys painting and drawing and has exhibited her work in local galleries. Shelley is excited to see the Wood Theater grow and continue to present unique and engaging programming for the local community. She recently became the volunteer coordinator where she has the pleasure of working with an incredible team! She is also lucky to be in a position where she gets to interact with the many people who enjoy visiting the theater and looks forward to meeting the new faces (and dogs!) that stop by the box office.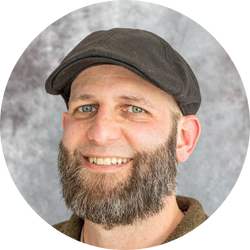 FACILITIES DIRECTOR
Eric Potter
Eric Potter was educated within the SUNY System. He started at SUNY Adirondack and transferred to Cortland where we was trained in all aspects of theatre. From acting to technical theatre, directing and production management. He spent a season as the Light and Sound designer for Cortland Repertory Theatre and then off to Rochester, NY as a Technical Director and Managing Director at the Hart Theatre. He returned to the area and took a position at Creative Stage Lighting. There he gathered skills as a touring lighting technician, crew chief, and designer. He worked with artists such as Meatloaf, Dane Cook, Bob Dylan, and Weird Al just to name a few.
Before taking on his current role at the Wood Theater Eric spent a few years at the Egg in Albany. There he performed many task including lighting designer, flyman, production coordination, and all around stagehand. Eric is very excited to be working at the Wood Theater, a Theater that he feels he can call home. He strives to improve an already impressive theater in an amazing location in downtown Glens Falls. If you see him at the many shows here at the Wood don't be afraid to stop and say hi.
OPERATIONS ASSOCIATE
Cam Cardinale
Cam Cardinale has been involved at the Wood Theater since the age of ten. He started volunteering with various local production companies then worked as a Stage Manager for two years. Shortly after, he started volunteering at the Wood Theater to become an intern later. In 2021, he was hired as Operations Associate. You can usually find Cam at shows engaging with patrons in the Box Office or operating technical equipment in the booth. 
Cam is excited to see the Wood Theater grow and engage with the local community. He enjoys meeting new faces in the box office, planning and executing marketing campaigns, and a variety of other tasks.
 In his free time, you can often find Cam taking photos downtown, enjoying the dining options that Glens Falls offers, and attending all of the events in the area!