BENT BROADWAY
FRIDAY SEPTEMBER 24TH
You do NOT want to miss this incredible evening of talent! BLIND auditions were held in August and 15 incredible talents will take the stage to have their moment in the spotlight ONE NIGHT ONLY: Friday September 24th at 7:30PM.
What is Bent Broadway? A Cabaret for folks who have ever felt like they don't have a fair shot at their dream role. Whether they have been typecast based on weight, height, race, age or gender identity – we're throwing unfair casting out the stage door and curating a night of inclusivity, talent and FUN.
Featuring Hits from A Chorus Line, Camelot, Dear Evan Hansen, Hamilton, Into the Woods, Jagged Little Pill, Jesus Christ Superstar, Legally Blonde, Little Shop of Horrors, Mean Girls, Newsies, Oh, Kay, Shrek The Musical, South Pacific, The Greatest Showman, Thoroughly Modern Millie, The Addams Family, Waitress, Wonderland.
ADIRONDACON TABLE TOP GAMING 2021
SATURDAY OCTOBER 2ND
Adirondacon Tabletop Gaming Convention will be a one-day, 12-hour event filled with modern board games, Role-Playing games and more. This event is open to people of all ages and skill levels.
We will have a schedule of games where people can sign up to learn and play games. The schedule will be available a few weeks in advance of the event, and those who pre-purchase their tickets will be sent an email once the sheet is up, and will be able to reserve spots on a first come, first served basis. Games can be signed up for the day of the event as well, and staff members will be on hand for assistance. There will be an extensive game library of classic and new board games people can borrow and play in the open gaming area. (You may bring your own games as well if you like.) Local game designers will also be on hand running demos of games they have created.
BROADWAY TO ITALY: ANTHONY NUNZIATA IN CONCERT
OCTOBER 23RD
Join us for the Charles R. Wood Theater's annual fundraiser on Saturday October 23rd! Each year, the Wood hosts a location themed event in an effort to raise money for our mission. This year, we're turning the main floor of the theater into ITALY as we welcome Anthony Nunziata in concert!
Dubbed " America's next romantic singing sensation," celebrated tenor Anthony Nunziata is back by popular demand with his " Broadway to Italy" concert. Anthony will bring his soulful voice to classic Broadway songs, from jazz, pop standards, and his timeless original music. Get ready to be swept away by this young man's warm and soaring tenor voice.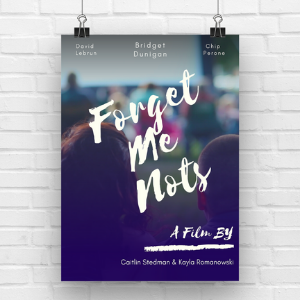 FORGET-ME-NOTS
NOVEMBER 12TH
Grace Morris puts her life and career on hold to move back home and take care of her father Henry who is reeling from a recent dementia diagnosis. As she recreates memories from her childhood in hopes to keep his memory alive, she realizes that the only thing her father wants is for her to learn how to let go and let life blossom into what it's meant to be.
Forget-Me-Nots is a heartfelt drama that explores the hardships of everyday life, the bond between father and daughter, various kinds of love, and the aftermath of losing someone close to your heart.
Tickets on Sale 9/1 at Noon.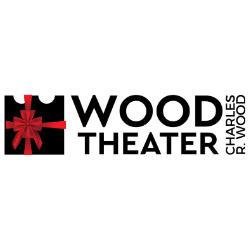 GIFT CARDS AVAILABLE!
Give the gift of theater!
Wood Theater gift cards can be purchased for any amount over $5 and be used for ANYTHING at the Wood! Tickets, Subscriptions, you name it!