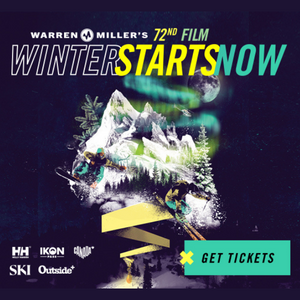 Warren Miller's Winter Starts Now
NOVEMBER 6TH
For years we've been kicking off winter in true Warren Miller fashion, and we're back for another round. This season, the snow will feel a little deeper, the jumps a little higher and the views from the top will be just a bit more inspiring. Tap into your inner snow season stoke this season because "Winter Starts Now."
The 72nd annual ski and snowboard film from Warren Miller Entertainment will chase winter from coast to coast with friends old and new in the places that keep our spirits high no matter what life throws at us. From Alaska's Prince William Sound, where the only first tracks you'll encounter belong to bears, to Maine's community of craftsmen and women devoted to sliding on snow. We're sharing the dreams of Olympic ambitions and the resolve of adaptive athletes.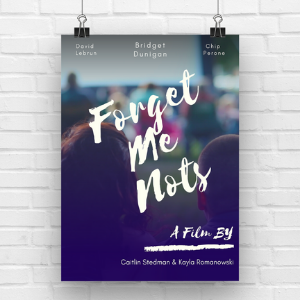 FORGET-ME-NOTS
NOVEMBER 12TH
Grace Morris puts her life and career on hold to move back home and take care of her father Henry who is reeling from a recent dementia diagnosis. As she recreates memories from her childhood in hopes to keep his memory alive, she realizes that the only thing her father wants is for her to learn how to let go and let life blossom into what it's meant to be.
Forget-Me-Nots is a heartfelt drama that explores the hardships of everyday life, the bond between father and daughter, various kinds of love, and the aftermath of losing someone close to your heart.
Tickets on Sale 9/1 at Noon.
FIVE WOMEN WEARING THE SAME DRESS
NOVEMBER 18TH - 21ST
During an ostentatious wedding reception at a Knoxville, Tennessee, estate, five reluctant, identically clad bridesmaids hide out in an upstairs bedroom, each with her own reason to avoid the proceedings below. They are Frances, a painfully sweet but sheltered fundamentalist; Mindy, the cheerful, wise-cracking lesbian sister of the groom; Georgeanne, whose heartbreak over her own failed marriage triggers outrageous behavior; Meredith, the bride's younger sister, whose precocious rebelliousness masks a dark secret; and Trisha, a jaded beauty whose die-hard cynicism about men is called into question when she meets Tripp, a charming bad-boy usher to whom there is more than meets the eye. As the afternoon wears on, these five very different women joyously discover a common bond in this wickedly funny, irreverent, and touching celebration of the women's spirit.
Produced in collaboration of SUNY Adirondack and the Charles R. Wood Theater!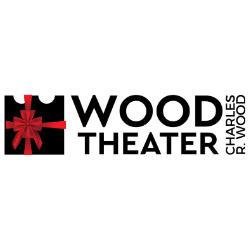 GIFT CARDS AVAILABLE!
Give the gift of theater!
Wood Theater gift cards can be purchased for any amount over $5 and be used for ANYTHING at the Wood! Tickets, Subscriptions, you name it!