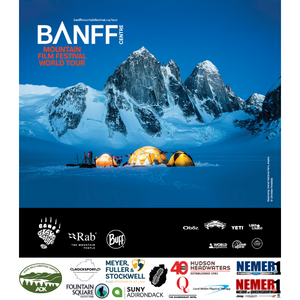 BANFF CENTER MOUNTAIN FILM FESTIVAL WORLD TOUR
FEBRUARY 5TH & 6TH
Banff Centre Mountain Film Festival World Tour
Presented by the Glens Falls-Saratoga Chapter of ADK
Saturday, February 5 at 7 pm (Doors Open at 6PM)
Sunday, February 6 at 2 pm (Doors Open at 1PM)
Banff Centre Mountain Film and Book Festival is one of the largest and most prestigious mountain festivals in the world! Hot on the heels of the Festival that is held every fall in beautiful Banff, Alberta, the Banff Centre Mountain Film Festival World Tour hits the road. With stops planned in about 550 communities and more than 40 countries across the globe, the Banff World Tour celebrates amazing achievements in outdoor storytelling and filmmaking worldwide!
From the over 400 entries submitted into the Festival each year, award-winners and audience favorites are among the films that are carefully selected to play in theatres around the world.
FORBIDDEN BROADWAY
FEBRUARY 10-13, 2022
As of 12/29/21 this production has been cancelled. Subscribers to the Glens Falls Community Theatre 2021-2022 Season will be contacted with more information as soon as it becomes available.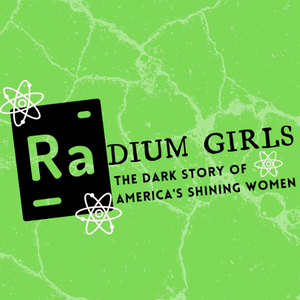 RADIUM GIRLS
MAY 5TH-8TH, 2022
In 1926, radium was a miracle cure, Madame Curie an international celebrity, and luminous watches the latest rage—until the girls who painted them began to fall ill with a mysterious disease. Inspired by a true story, Radium Girls traces the efforts of Grace Fryer, a dial painter, as she fights for her day in court.
Presented by Glens Falls Community Theatre.
Tickets currently available for Glens Falls Community Theatre Season Subscription holders only, click here to purchase a Season Subscription!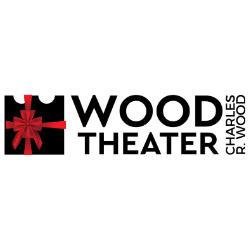 GIFT CARDS AVAILABLE!
Give the gift of theater!
Wood Theater gift cards can be purchased for any amount over $5 and be used for ANYTHING at the Wood! Tickets, Subscriptions, you name it!