SATURDAY OCTOBER 8TH 2022
FOOD, ENTERTAINMENT & FUN: 6PM-10PM
TO BENEFIT THE WOOD THEATER
Join us as we transform the Wood Theater into HollyWOOD for one night only to benefit the Wood! Featuring themed entertainment and food on the Venice Beach Boardwalk, Hollywood Boulevard, The Hollywood Bowl & More!
ALL TICKETS INCLUDE UNLIMITED ACCESS TO GOURMET OFFERINGS AT SEVERAL DIFFERENT FOOD STATIONS AS WELL AS ACCESS TO THE EVENING'S MULTIPLE FORMS OF ENTERTAINMENT IN OUR MULTIPLE VENUES WITHIN THE THEATER!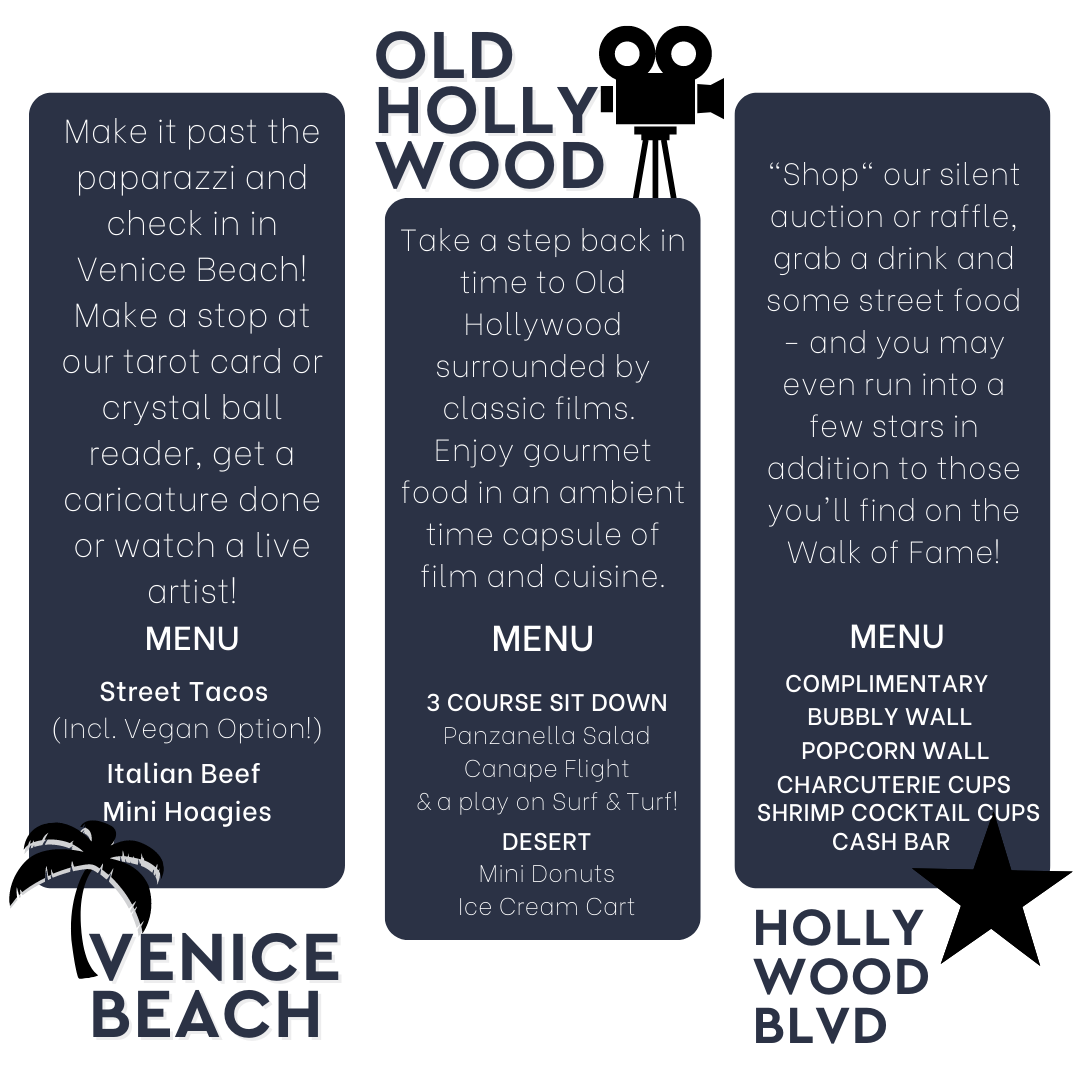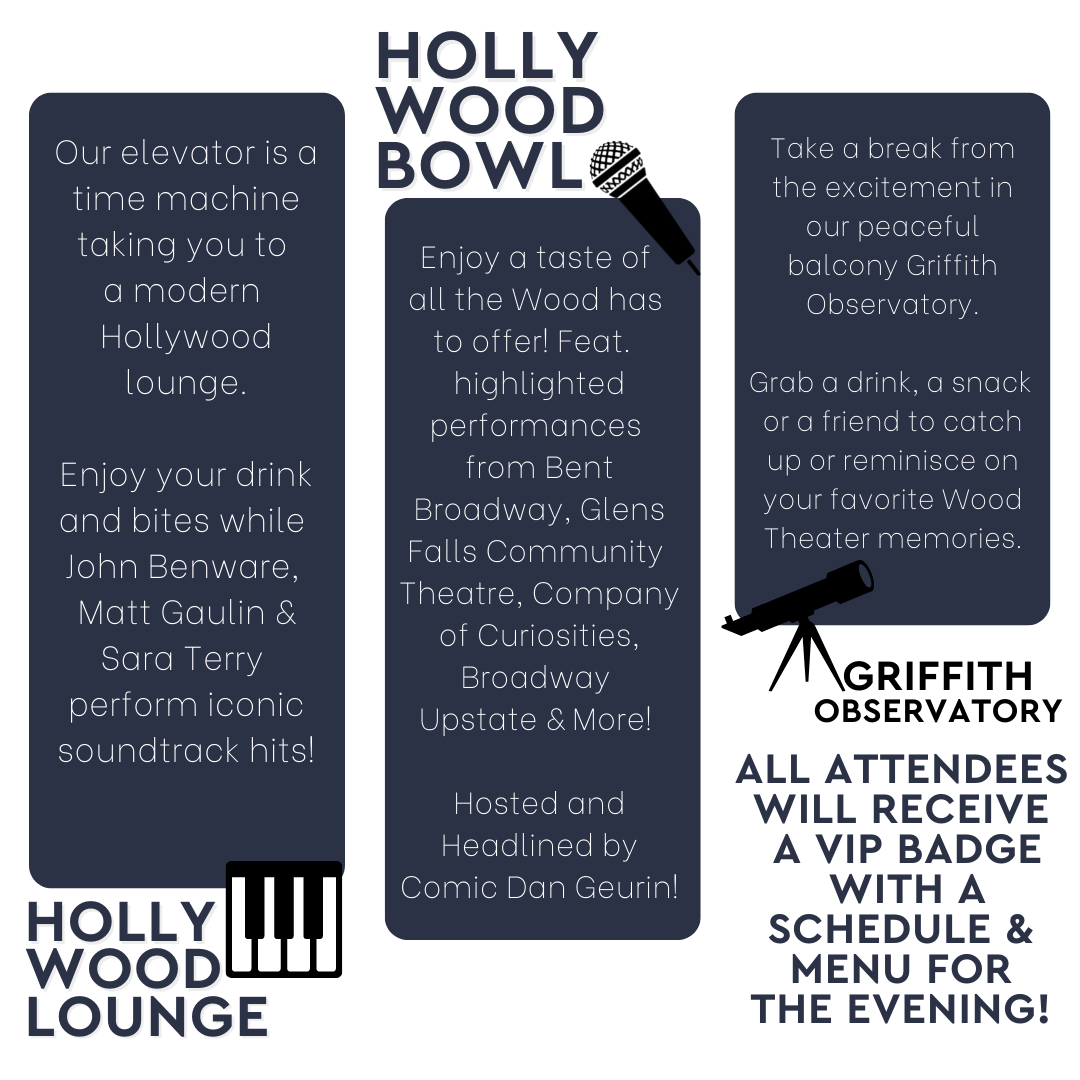 CAN'T MAKE IT BUT WANT TO SHOW YOUR SUPPORT?
PLEASE CONSIDER MAKING A TAX DEDUCTIBLE CONTRIBUTION IN LIEU OF ATTENDANCE.
Is your business interested in sponsoring the event? We offer several forms of exposure for your business – and complimentary tickets – for Sponsors!
Is your business interested in donating to the event? The event will feature a silent auction, raffle and mystery items and provide exposure to the event's patrons!
GUEST OF HONOR
THEO DEHAAN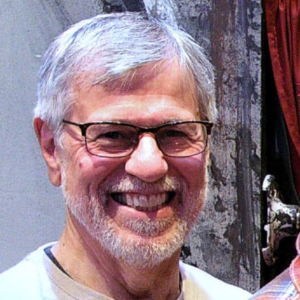 If you have attended an event at the Wood in perhaps the last decade, you may not have seen Theo himself- but you have certainly seen his work! From the tech booth, Theo does lighting design and light board operation for several community groups including Glens Falls Community Theatre, Broadway Upstate, The Dance Center of Queensbury, Community Work & Independence and the Wood Theater just to name a few!
Theo has volunteered countless hours to the Wood Theater in not only the booth, but on the facilities committee and assisting us wherever he can lend a hand. From inventorying lighting fixtures in his free time, running lights for a Wood Theater production and helping staff however he can – Theo has shown years of dedication to the Wood's success and we are thrilled to honor him and all he has done for us.
We appreciate all Theo has done for the Wood and his friendship and kindness to our staff, board and volunteers!