THE ERAS CABARET
CAST & CREW BIOGRAPHIES
Hi! My name is Evan, I am 15 years old and a sophomore at Queensbury High School. I have been involved in many music groups since I started singing and playing instruments. Last year, I participated in my school's production of Shrek: The musical, and had a blast. I also was inducted into the Queensbury High School Madrigal Singers and I was able to travel to France for a week with The Madrigals! I enjoy singing and musical theater very much, so I am so excited to be able to perform in this show and share a very memorable experience with all of the amazing singers you will see onstage! I really enjoy listening to Taylor Swift, so I am so happy to have this opportunity to perform one of her songs. My favorite album is Speak Now, and my favorite song is Mine, the 1st track on Speak Now. Thank you so much for coming and enjoy the show!
Alexandra is so excited to be a part of the Eras Cabaret! She is a recent graduate of Nazareth College with a BFA in Musical Theatre. Recent theatre credits include Adirondack Theatre Festival's Tuning In (Shannon) and concert presentation of Pump Up The Volume (Tracie), as well as Nazareth College's productions of Curtains (Carmen Bernstein), Love's Labour's Lost, The Musical (Jaquenetta). Many thanks to her family and friends, Emily, Matt (Mr. Gaulin), and Shelley!
Kelsey has been performing since she was in 4th grade, including musicals, choir concerts, and of course, cabarets. This past May, she graduated from Castleton University with a B.A. in Music. She plans to then receive her Masters' degree in Library Science. Kelsey is so excited to be performing on The Wood Theater stage again and always feels "Fearless" finding herself through the art of song and literacy. As a more recent Swiftie, Taylor's music helped reimagine her love for music.
Last seen onstage in Schenectady Light Opera Company's "A Little Night Music," Lindsey is elated to make her Wood Theater debut! By day, she's an attorney at Rupp Pfalzgraf in Saratoga and a mother of two daughters. By night she can be found playing violin in the pit for Not So Common Players or covering her favorite tunes on guitar. She'd like to thank her husband for his boundless support, and for making all her "Wildest Dreams" come true!
I am one of those that can say I followed Tayler Swift on MySpace music before she was signed and thanks to Tayler Swift I learned I can't play guitar when I tried to play "Teardrops on My Guitar" at a talent show (luckily had a backup track). But just like Tayler I never let anything stop me from doing what I love, and that's music. I will always take any chance to perform, and hope that I can continue to do so. I took a hiatus after college but I am back and ready to be better than ever.
Katie Hawksby is in her "getting out of her comfort zone" era. In this era, Katie is embracing taking chances & being brave. As a baby Swiftie, she was a bit unsure what to expect, but wanted to do something fun and to make her Swiftie friends proud. Katie has been involved in various theater roles for a few years (Bunbury Players, SCT, Galway Players, 24 Hour Play Fest at at the Wood) but this adventure has been uniquely enchanting. Katie would like to thank her friends, and partner, Garrett for always supporting her. In particular, she would like to thank the cast & crew for being lovely and for never making fun of her less-than-perfect jazz squares.
Sienna is a senior at Queensbury High School. She describes herself as a newly-declared Swiftie, and her favorite era is Folklore. Sienna has been playing saxophone since the fourth grade, and started playing guitar last October. She is very excited to make her Wood Theater debut!
Julia is very excited to be making her Charles R Wood Theater debut in the Eras Cabaret! She has been a swiftie for as long as she can remember and is so excited to sing some of her favorite songs for you. Some of her favorite past roles include Olaf in Frozen Jr. (Playhouse Stage Co.), Oliver in Oliver (Theater Institute at Sage) Penny in Honk (Playhouse Stage Co), and Kala in Tarzan (SLOC). She would like to thank her family and friends who have helped her along her journey in theater, and for putting up with her constantly singing Taylor Swift songs.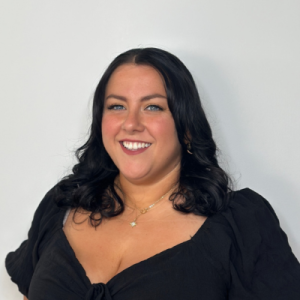 Nicole is very excited about returning to the Wood Theater stage to perform in the Eras Cabaret. She has been creating backstage and onstage for over 21 years. Nicole is a graduate of Pace University where she studied theater arts with a focus in directing. She is also a co-creator of Company of Curiosities, a theatre group that focuses bringing unique theatre experience to the community. She would like to thank her family for their continuous support and the Eras creative team for this opportunity!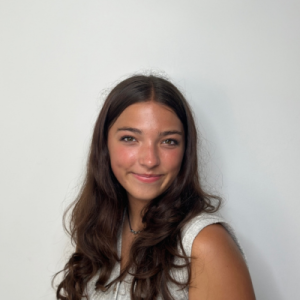 Ahva Jo is a junior in high school attending The Kings School. She has traveled to Ecuador to perform an original drama, 'Prince of Darkness Prince of Light', and this year will be traveling to Spain to star in another original play. She has been on stage since the young age of 8 years old, acting in Beauty and the Beast and West Side Story with Broadway Upstate, and performing in her school's Christmas plays. Ahva also sings in her school's worship band and youth group. She has recently started a small theater club for the elementary students attending the King's School
Arianna was singing before she knew how to talk. Started writing songs at 5 years old and never put a pen down since. She's currently working on her first album and only has two songs left before it's done. You can find her on YouTube at https://youtube.com/@aeriestewart23?si=wwRLK5jPTYnMN7_N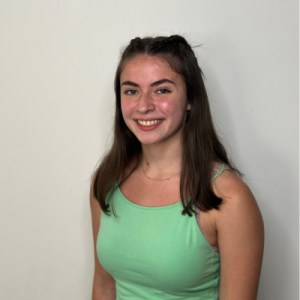 Lily has been going to the Wood Theater for as long as she can remember to watch ballets and musicals, never in her Widest Dreams would she have predicted being on stage for a Taylor Swift Cabaret. Lily is from Hartford but is now at Queensbury High School pursuing the IB Diploma program. She replaced her sentences with songs at a very young age and has been involved with theater since elementary school. Tonight she's glad to be back out there and would like to thank everyone that pushed her to do so and everyone that came to support her!!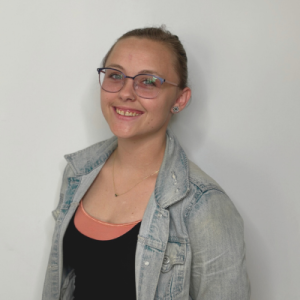 Kylie is an Office Assistant and aspiring musician from Hudson Falls. On the weekends, you can find her out playing gigs at bars/parties with her dad, Ben. This is her first production at the Wood, but don't count on it being the last! To my fellow cast, "Long live the walls we crashed through, I had the time of my life with you" <3
Emily is thrilled to be a part of the Eras Cabaret. She unfortunately was unable to see the Eras Tour live, but this experience with so many talented vocalists has made up for it. Emily was last seen at the Wood Theatre in Bent Broadway last year. Emily would like to thank the cast and crew for making this such a fun and happy memory. As well as Chris, her family, and friends for all of their support.
Daniel is excited to make his Wood Theater debut with the Eras Cabaret! An Albany resident, Daniel directs the Albany Gay Men's Chorus, sings at Saint John's Lutheran Church, and accompanies for school and community concerts, musicals, festivals and adjudications. He would like to thank Matthew, Emily and Shelley for this amazing, fun opportunity!
Matthew is the Choral Director at Queensbury High School where he directs two curricular choirs and the select ensemble, the Madrigal Singers. He also Music Directs the Queensbury High School Musical. Matthew is a graduate of Hudson Falls High School and still resides there with his two cats, Chester and Dexter. As a self proclaimed "non-Swifty," Matthew has come to appreciate Taylor's music and might even like a song or two.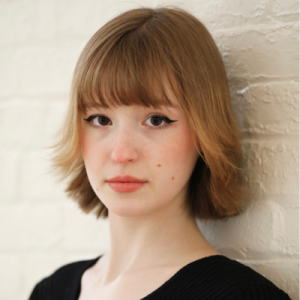 Natalia is a Senior at Glens Falls High School and has been a part of many community and school productions. Her favorite role so far as been Rona Lisa Peretti in 25th Annual Putnam County Spelling Bee. She has done dance for 10+ years and is super excited to have been able to stage manage for this amazing show!