On the Same Page is a collaborative book club hosted by the Wood Theater and Black Walnut Books. We meet at 6:30pm on the second Wednesday of each month at the Charles R. Wood Theater Cabaret Space (207 Glen Street). Each month's book is 10% off for members of the book club or you may choose to forego the discount and make a donation to the Wood Theater and its mission! Just choose either donation or discount when adding books to your cart.
Participation in On the Same Page is completely free and all are welcome! Sign-ups are encouraged to allow us to plan for meeting sizes and send reminders but are not required! Feel free to drop in!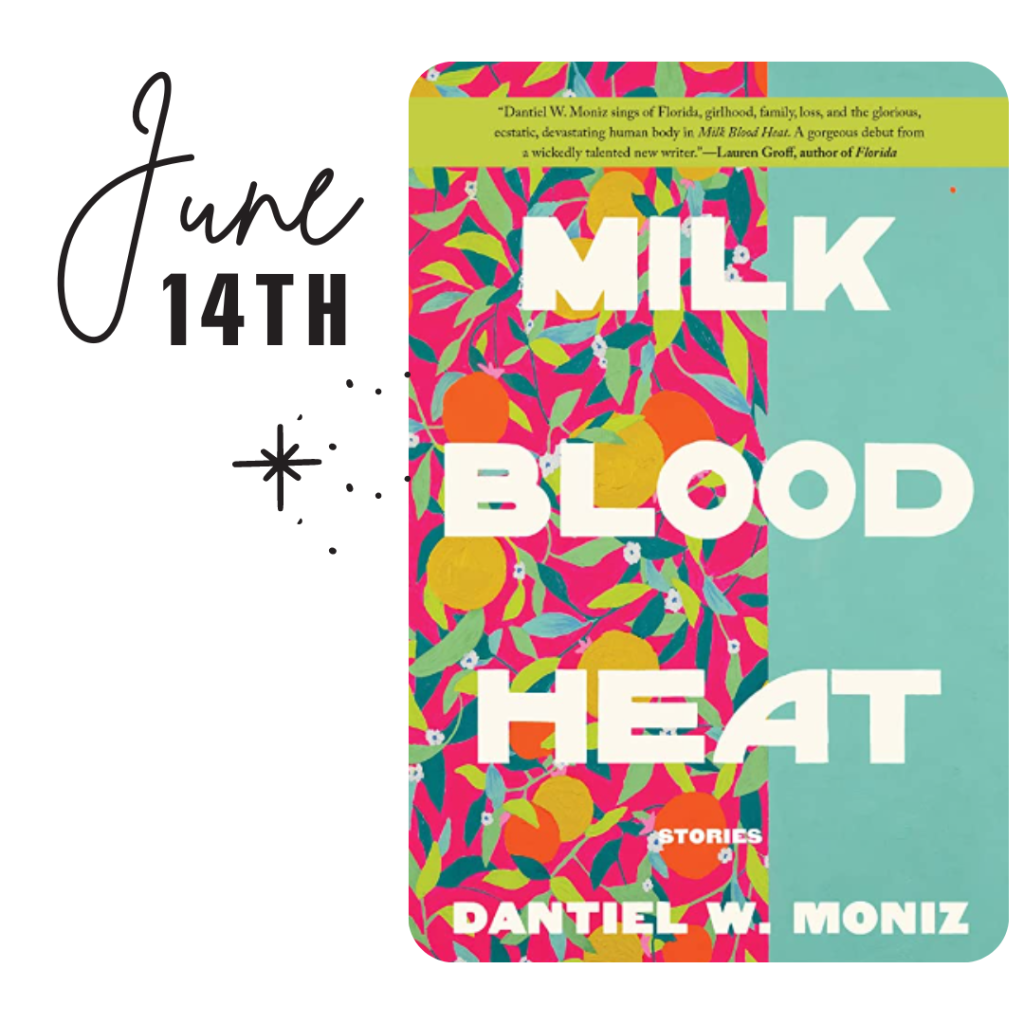 June Pick: Milk Blood Heat
Wednesday June 14th at 6:30PM
Charles R. Wood Theater Cabaret Space
A livewire debut from Dantiel W. Moniz, one of the most exciting discoveries in today's literary landscape, Milk Blood Heat depicts the sultry lives of Floridians in intergenerational tales that contemplate human connection, race, womanhood, inheritance, and the elemental darkness in us all. Set among the cities and suburbs of Florida, each story delves into the ordinary worlds of young girls, women, and men who find themselves confronted by extraordinary moments of violent personal reckoning. These intimate portraits of people and relationships scour and soothe and blast a light on the nature of family, faith, forgiveness, consumption, and what we may, or may not, owe one another. Wise and subversive, spiritual and seductive, Milk Blood Heat forms an ouroboros of stories that bewitch with their truth, announcing the arrival of a bright new literary star.
July Pick: The Editor 
Wednesday July 12th at 6:30PM
Charles R. Wood Theater Cabaret Space
After years of trying to make it as a writer in 1990s New York City, James Smale finally sells his novel to an editor at a major publishing house: none other than Jacqueline Kennedy Onassis. Jackie–or Mrs. Onassis, as she's known in the office–has fallen in love with James's candidly autobiographical novel, one that exposes his own dysfunctional family. But when the book's forthcoming publication threatens to unravel already fragile relationships, both within his family and with his partner, James finds that he can't bring himself to finish the manuscript.
Jackie and James develop an unexpected friendship, and she pushes him to write an authentic ending, encouraging him to head home to confront the truth about his relationship with his mother. Then a long-held family secret is revealed, and he realizes his editor may have had a larger plan that goes beyond the page…
From the bestselling author of Lily and the Octopus comes a funny, poignant, and highly original novel about an author whose relationship with his very famous book editor will change him forever–both as a writer and as a son.
August Pick: Crying in H Mart 
Wednesday August 9th at 6:30PM
Location TBD
In this exquisite story of family, food, grief, and endurance, Michelle Zauner proves herself far more than a dazzling singer, songwriter, and guitarist. With humor and heart, she tells of growing up one of the few Asian American kids at her school in Eugene, Oregon; of struggling with her mother's particular, high expectations of her; of a painful adolescence; of treasured months spent in her grandmother's tiny apartment in Seoul, where she and her mother would bond, late at night, over heaping plates of food.
As she grew up, moving to the East Coast for college, finding work in the restaurant industry, and performing gigs with her fledgling band–and meeting the man who would become her husband–her Koreanness began to feel ever more distant, even as she found the life she wanted to live. It was her mother's diagnosis of terminal cancer, when Michelle was twenty-five, that forced a reckoning with her identity and brought her to reclaim the gifts of taste, language, and history her mother had given her.
Vivacious and plainspoken, lyrical and honest, Zauner's voice is as radiantly alive on the page as it is onstage. Rich with intimate anecdotes that will resonate widely, and complete with family photos, Crying in H Mart is a book to cherish, share, and reread.
September Pick: Such a Fun Age
Wednesday September 13th at 6:30PM
Charles R. Wood Theater Cabaret Space
Alix Chamberlain is a woman who gets what she wants and has made a living, with her confidence-driven brand, showing other women how to do the same. So she is shocked when her babysitter, Emira Tucker, is confronted while watching the Chamberlains' toddler one night, walking the aisles of their local high-end supermarket. The store's security guard, seeing a young black woman out late with a white child, accuses Emira of kidnapping two-year-old Briar. A small crowd gathers, a bystander films everything, and Emira is furious and humiliated. Alix resolves to make things right.
But Emira herself is aimless, broke, and wary of Alix's desire to help. At twenty-five, she is about to lose her health insurance and has no idea what to do with her life. When the video of Emira unearths someone from Alix's past, both women find themselves on a crash course that will upend everything they think they know about themselves, and each other.
With empathy and piercing social commentary, Such a Fun Age explores the stickiness of transactional relationships, what it means to make someone "family," and the complicated reality of being a grown up. It is a searing debut for our times.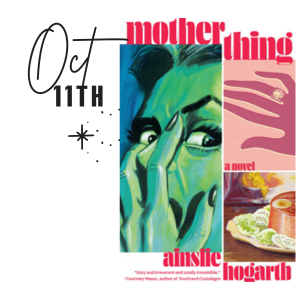 October Pick: Mother Thing
Wednesday October 11th at 6:30PM
Charles R. Wood Theater Cabaret Space
When Ralph and Abby Lamb move in with Ralph's mother, Laura, Abby hopes it's just what she and her mother-in-law need to finally connect. After a traumatic childhood, Abby is desperate for a mother figure, especially now that she and Ralph are trying to become parents themselves. Abby just has so much love to give–to Ralph, to Laura, and to Mrs. Bondy, her favorite resident at the long-term care home where she works. But Laura isn't interested in bonding with her daughter-in-law. She's venomous and cruel, especially to Abby, and life with her is hellish.
When Laura takes her own life, her ghost haunts Abby and Ralph in very different ways: Ralph is plunged into depression, and Abby is terrorized by a force intent on destroying everything she loves. To make matters worse, Mrs. Bondy's daughter is threatening to move Mrs. Bondy from the home, leaving Abby totally alone. With everything on the line, Abby comes up with a chilling plan that will allow her to keep Mrs. Bondy, rescue Ralph from his tortured mind, and break Laura's hold on the family for good. All it requires is a little ingenuity, a lot of determination, and a unique recipe for chicken à la king…