FROZEN JR. BY BROADWAY UPSTATE
AUGUST 18TH - 28TH
The enchanting modern classic from Disney is ready for your Broadway Junior stars! Frozen JR. is based on the 2018 Broadway musical, and brings Elsa, Anna, and the magical land of Arendelle to life, onstage. The show features all of the memorable songs from the animated film, with music and lyrics by Kristen Anderson-Lopez and Robert Lopez, plus five new songs written for the Broadway production.
After three sold out concerts at the Wood Theater in 2018, Delaney is back for one night only: Saturday September 3rd! Queensbury graduate and former contestant on NBC's The Voice, Delaney will take our Cabaret Space stage for an intimate evening of original music – including unreleased singles. Delaney's current singles including 'Bow & Arrow' which debuted on the Wood Theater stage along with 'Same Damn Thing' and 'LA Song' can be found on Spotify and Apple Music.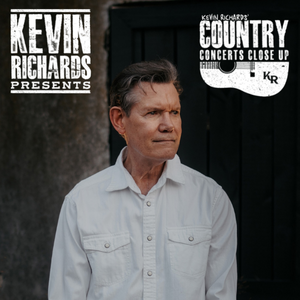 'UP CLOSE AND PERSONAL' WITH RANDY TRAVIS
SEPTEMBER 11TH 3PM & 6PM
'Up Close & Personal' with Randy Travis
Kevin Richards' Country Concerts Presents 'A Conversation With A Legend'
Enjoy an intimate experience of Stories and Songs
Special Guests: Randy and Mary Travis with Richie Phillips and Jenna Sue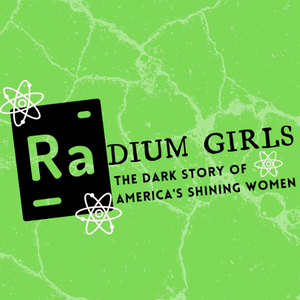 RADIUM GIRLS
SEPTEMBER 22ND-25TH, 2022
In 1926, radium was a miracle cure, Madame Curie an international celebrity, and luminous watches the latest rage—until the girls who painted them began to fall ill with a mysterious disease. Inspired by a true story, Radium Girls traces the efforts of Grace Fryer, a dial painter, as she fights for her day in court.
Presented by Glens Falls Community Theatre.
ADIRONDACON 5
OCTOBER 1ST-2ND, 2022
Adirondacon Tabletop Gaming Convention celebrates its 5th year of gaming in Glens Falls, NY. Plenty of board games, role-playing games, 40k and more will be happening. There will be a large lending library of games with hundreds of titles available to borrow and play in the open gaming area as well as a schedule of Games you can sign up to learn and play. Everyone is welcome to join us.
Presented by Adirondacon Gaming
A NIGHT IN HOLLYWOOD
OCTOBER 8TH 2022
Join us as we transform the Wood Theater into HollyWOOD for one night only to benefit the Wood! Featuring themed entertainment and food on the Venice Beach Boardwalk, Hollywood Boulevard, The Hollywood Bowl & More!
CHRISTMAS WITH LEE
NOVEMBER 26TH
An Over The Top Christmas Special Live On Stage – Christmas With Lee!
The Award Winning David Maiocco, as Liberace, performs the perfect blend of holiday songs and fan favorites mixed with flamboyant comedy to kick off the Holiday Season.
Special Guest Drew Polsun, as Elvis, opens the show with some of the King's Christmas Classics.
Presented by Kevin Richards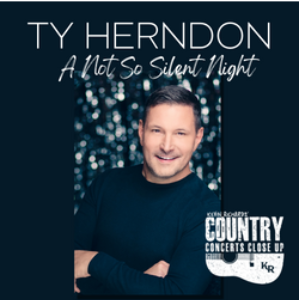 TY HERNDON: A NOT SO SILENT NIGHT
NOVEMBER 27TH
Kevin Richards' Presents Grammy-Nominated and Dove Award Winning Country Music Star Ty Herndon! Best known for topping the Country Charts with 'Living In A Moment' 'Loved Too Much' 'A Man Holdin' On (To A Woman Letting Go)' and 'What Mattered Most', Ty Herndon takes the stage to sing a mix of his Greatest Hits, Festive Favorites and songs from his New Album 'Jacob'. Special Guest Rob Riser opens the show, followed by a Question and Answer Session after the show.
Presented by Kevin Richards
AARON TIPPIN 'CLOSE UP'
DECEMBER 18TH
Kevin Richards presents Aaron Tippin 'Close Up'! This Country Music Fan Favorite will sing some of his 30 Billboard Charted Singles, including 'Kiss This' 'Where The Stars and Stripes and Eagle Fly' 'There Ain't Nothin' Wrong With The Radio' and 'I Got It Honest'. Rising Country Singer/Songwriters Martin & Kelly open the show, followed by a Question and Answer Session.
Presented by Kevin Richards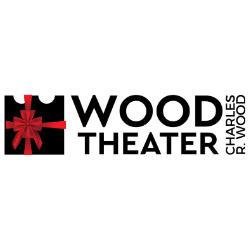 GIFT CARDS AVAILABLE!
Give the gift of theater!
Wood Theater gift cards can be purchased for any amount over $5 and be used for ANYTHING at the Wood! Tickets, Subscriptions, you name it!