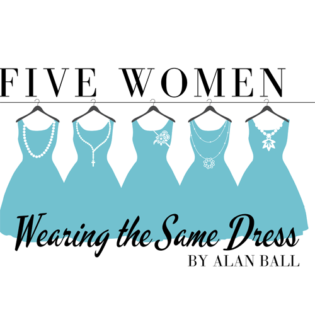 FIVE WOMEN WEARING THE SAME DRESS
NOVEMBER 18TH - 21ST
During an ostentatious wedding reception at a Knoxville, Tennessee, estate, five reluctant, identically clad bridesmaids hide out in an upstairs bedroom, each with her own reason to avoid the proceedings below. They are Frances, a painfully sweet but sheltered fundamentalist; Mindy, the cheerful, wise-cracking lesbian sister of the groom; Georgeanne, whose heartbreak over her own failed marriage triggers outrageous behavior; Meredith, the bride's younger sister, whose precocious rebelliousness masks a dark secret; and Trisha, a jaded beauty whose die-hard cynicism about men is called into question when she meets Tripp, a charming bad-boy usher to whom there is more than meets the eye. As the afternoon wears on, these five very different women joyously discover a common bond in this wickedly funny, irreverent, and touching celebration of the women's spirit.
Produced in collaboration of SUNY Adirondack and the Charles R. Wood Theater!
THE NUTCRACKER BALLET
DECEMBER 11TH & 12TH
The Magic of the holidays come alive with Adirondack Ballet Theater's 30th year anniversary presentation of Tchaikovsky's timeless holiday classic, "The Nutcracker". The Adirondack Ballet Theater; has the distinction of being the first dance company to perform at the Charles R. Wood Theater in 2004. ABT is proud to bring this full-length ballet to community arts patrons, as they make their return to the stage with over 50 local dancers, ages 4-18, local actors, and guest artists. Join this local, critically acclaimed, dance company for one of its typically sold out performances as Clara dreams her way through the Land of the Sweets, meeting her Nutcracker Prince, the Sugar Plum and other exciting characters!
GFCT SEASON SUBSCRIPTION
2021-2022 SEASON
Become a Glens Falls Community Theatre Season Subscriber for just $70 (a $34 Savings!) A Season Subscription includes one ticket to The Farnsdale Avenue Housing Estate Townswomen's Guild Dramatic Society's Production of "A Christmas Carol",  Forbidden Broadway and Radium Girls.  Plus, subscribers get first access to seating for all three shows!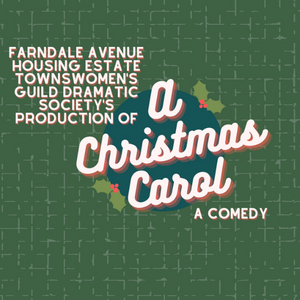 THE FARNDALE AVENUE... A CHRISTMAS CAROL
December 16th - 19th
In a festive mood, the ladies of the Farndale Avenue Housing Estate Townswomen's Guild Dramatic Society mount another assault on the classics with their stage version of A Christmas Carol. They enthusiastically portray a dizzy array of characters from the Dickensian favorite (and a few which aren't), engineer some novel audience participation while bravely contending with an intrusive PA system and a real Farndale first rap their vocal cords and feet around two original, show stopping songs.
Presented by Glens Falls Community Theatre.
Single tickets now available!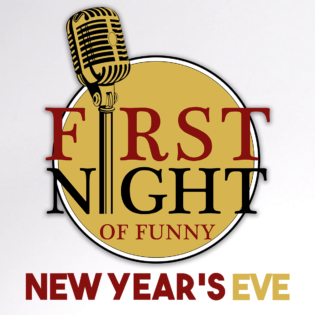 FIRST NIGHT OF FUNNY
December 31st
This New Years Eve say GOODBYE to 2021 with a hilarious night of laughter that everyone will enjoy, but that won't break the bank! The "First Night of Funny" showcases four professional comedians with four unique and hilarious perspectives on the world. With a lineup including comedians from Netflix, America's Got Talent and Comedy Central, this show provides non-stop laughter. Couple that with a ticket price starting at just $25 in advance, and a show that ends in plenty of time to be home for midnight on New Years Eve, you can't miss this last chance to laugh!
Advance Tickets through 11/30/18: $25
Advance Tickets 12/1/18 through 12/24/18: $30
Advance Tickets 12/25 through 12/30/18: $35
Day of Show Tickets: $40
All tickets incur a $4 service fee.
FORBIDDEN BROADWAY
FEBRUARY 10-13, 2022
The show is a cabaret revue sharply spoofing show tunes, characters and plots of contemporary and current Broadway musicals. Forbidden Broadway and its many sequels have mocked popular shows like The Phantom of the Opera, Wicked, Les Misérables, The Lion King, Spamalot, Annie, Spider-Man: Turn Off the Dark, Rent and Newsies. The revue also targets famous Broadway actors, writers, composers, directors, choreographers and producers, including Julie Andrews, Mel Brooks, Carol Channing, Kristin Chenoweth, Michael Crawford, Harvey Fierstein, Bob Fosse, Whoopi Goldberg, Robert Goulet, Jerry Herman, Dustin Hoffman, Elton John, Angela Lansbury, Andrew Lloyd Webber, Patti LuPone, Cameron Mackintosh, Mary Martin, Ethel Merman, Liza Minnelli, Rita Moreno, Mandy Patinkin, Bernadette Peters, Chita Rivera, Stephen Sondheim, Barbra Streisand, Julie Taymor and Gwen Verdon.
Presented by Glens Falls Community Theatre.
Tickets currently available for Glens Falls Community Theatre Season Subscription holders only, click here to purchase a Season Subscription!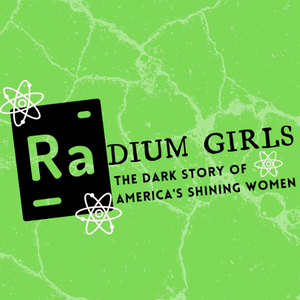 RADIUM GIRLS
MAY 5TH-8TH, 2022
In 1926, radium was a miracle cure, Madame Curie an international celebrity, and luminous watches the latest rage—until the girls who painted them began to fall ill with a mysterious disease. Inspired by a true story, Radium Girls traces the efforts of Grace Fryer, a dial painter, as she fights for her day in court.
Presented by Glens Falls Community Theatre.
Tickets currently available for Glens Falls Community Theatre Season Subscription holders only, click here to purchase a Season Subscription!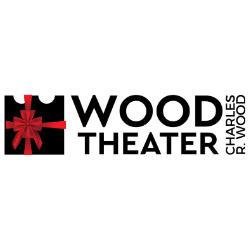 GIFT CARDS AVAILABLE!
Give the gift of theater!
Wood Theater gift cards can be purchased for any amount over $5 and be used for ANYTHING at the Wood! Tickets, Subscriptions, you name it!